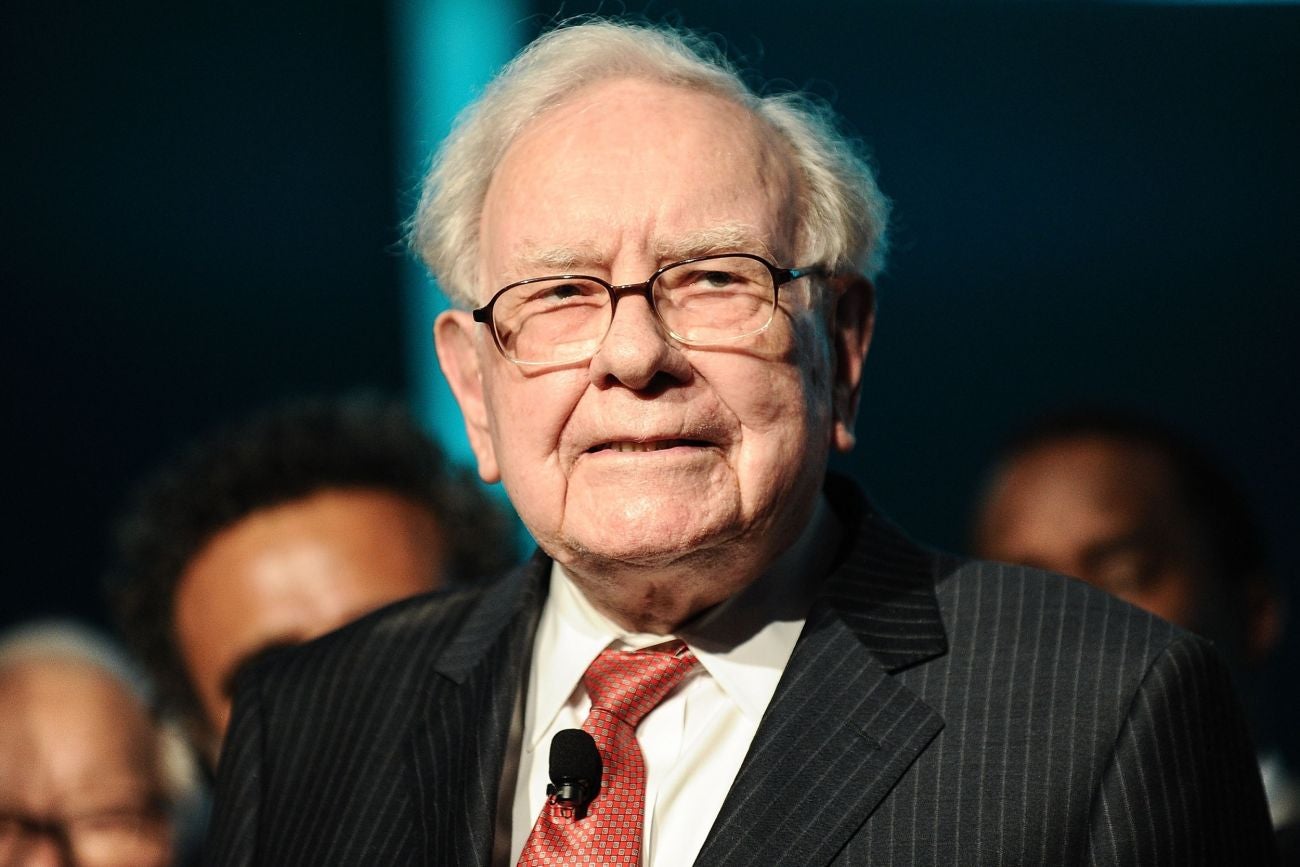 The Berkshire Hathaway owner and CEO revealed his approach to business in the the company's annual letter to shareholders.
4 min read
A Note From The Editor
Think your company has what it takes to make our Top Company Cultures list? Apply now.
In the world of business, the people who fly closest to the sun and take the biggest risks are often the ones that get the biggest share of the spotlight. But there is something to be said for the idea that slow and steady really does win the race.
Since 1965, Warren Buffett and business partner and Berkshire Hathaway's vice chairman Charlie Munger have seen the fortunes of many industries rise and fall. That wealth of experience comes through in Buffett's annual letter to shareholders. Amid his breakdown of how the company fared in 2017, the billionaire imparted five pieces of evergreen advice from his decades in business.
Don't just look for the answers you want.
"Once a CEO hungers for a deal, he or she will never lack for forecasts that justify the purchase. Subordinates will be cheering, envisioning enlarged domains and the compensation levels that typically increase with corporate size," Buffett wrote. "Investment bankers, smelling huge fees, will be applauding as well. (Don't ask the barber whether you need a haircut.) … Spreadsheets never disappoint."
Related: Warren Buffett Inspired and Appeared in a Cartoon Series. Here's What I Learned Watching It.
Err on the side of caution.
"Both of us believe it is insane to risk what you have and need in order to obtain what you don't need," Buffett wrote. "We held this view 50 years ago when we each ran an investment partnership, funded by a few friends and relatives who trusted us. We also hold it today after a million or so 'partners' have joined us at Berkshire. Despite our recent drought of acquisitions, Charlie and I believe that from time to time Berkshire will have opportunities to make very large purchases. In the meantime, we will stick with our simple guideline: The less the prudence with which others conduct their affairs, the greater the prudence with which we must conduct our own."
Build your business to last.
"Charlie and I never will operate Berkshire in a manner that depends on the kindness of strangers — or even that of friends who may be facing liquidity problems of their own," Buffett wrote. "During the 2008-2009 crisis, we liked having Treasury Bills — loads of Treasury Bills — that protected us from having to rely on funding sources such as bank lines or commercial paper. We have intentionally constructed Berkshire in a manner that will allow it to comfortably withstand economic discontinuities, including such extremes as extended market closures."
Related: Why Warren Buffett Still Has a Flip Phone Despite Holding Tons of Apple Stock
Look at the whole picture.
"Charlie and I view the marketable common stocks that Berkshire owns as interests in businesses, not as ticker symbols to be bought or sold based on their 'chart' patterns, the 'target' prices of analysts or the opinions of media pundits," Buffett wrote. "Instead, we simply believe that if the businesses of the investees are successful (as we believe most will be) our investments will be successful as well. Sometimes the payoffs to us will be modest; occasionally the cash register will ring loudly. And sometimes I will make expensive mistakes. Overall — and over time — we should get decent results. In America, equity investors have the wind at their back."
Common sense will win the day.
"Though markets are generally rational, they occasionally do crazy things. Seizing the opportunities then offered does not require great intelligence, a degree in economics or a familiarity with Wall Street jargon such as alpha and beta," Buffett wrote. "What investors then need instead is an ability to both disregard mob fears or enthusiasms and to focus on a few simple fundamentals. A willingness to look unimaginative for a sustained period — or even to look foolish — is also essential."